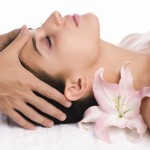 To schedule an appointment, call or text Mary at (562) 714-0202
To see our Packages, click here.
Signature Facial – Designed to promote total skin health and improve skin appearance while you relax. Skin is visibly more radiant after only one treatment. It is customized to your particular skin type.
60 Minutes $95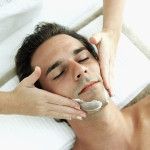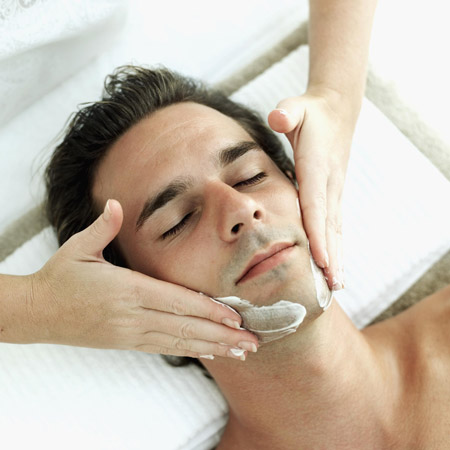 Gentlemen's Facial – Our Gentleman's Facial is especially designed to rejuvenate a man's complexion. This relaxing facial helps soothe razor-burned skin and provides deep pore cleansing and toning.                       60 minutes $95
Anti-Aging Facial With Collagen Boost – Dramatic Immediate results with skiin growth factors, peptides and antioxidants. Continues to tighten and firm for twelve hours; perfect treatment before any special occasion. Product is available for purchase to maintain results.
90 Minutes $150
Micro Dermabrasion Facial – 60 Minutes $150, *series of 3, $400
Microcurrent Facial – 60 Minutes $150, *series of 3, $400
Scroll down for more information on the benefits of Micro Current and Microdermabrasion.
Gemology Lapis Lazuli Smoothing Facial – Recommended for dry and/or sensitive skin weakened by the change of weather, pollution and all external aggressions.  It brings comfort and immediate protection leaving a fine and uniform complexion.     90 Minutes $150
Pevonia Plantomer® Lift-Off Mask – Visibly enhancing your skin's texture and maximizing hydration, this effective lift-off mask combines the replenishing benefits of Seaweed with revitalizing Propolis, a natural healing and desensitizing substance. Soothing, nourishing, and calming, it renders skin undeniably radiant.
90 Minutes – $150
Pevonia Myoxy-Caviar® Mask – The most advanced defense against aging. This opulent anti-aging treatment lavishes your skin with pure Caviar Extract, Pearl Extract, and a revolutionary blend of phyto-extracts: Escutox®. Improving elasticity, this luxurious mask increases skin oxygenation and suppleness. Promoting rejuvenation, it visibly resurfaces and dramatically reduces expression lines and wrinkles.
90 Minutes – $169
Add ons
Foot Massage – The ultimate in relaxation & rejuvenation; a massage therapist will massage your feet during your facial. Tired feet will rejoice and the entire body benefits since areas of our feet directly correspond with organs in our body. Based on therapist availability; advanced notice recommended.
15 min $25
Vitamin C and Pumpkin Peel – You'll enjoy the aroma of this treatment that smells good enough to eat as your skin benefits from the powerful anti-oxidants, vitamins & nutrients. This anti-aging peel increases skin hydration, stimulates collagen and elastin deep within the skin, decreases fine lines and wrinkles, reduces pore size and lightens pigmintation. An excellent pre-service for Microcurrent Treatment.    $40
Casmara Masks – Premium Quality Peel Off Algae Masks $50, Gold Mask $60.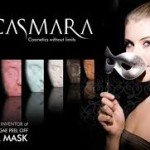 Waxing – Available during a facial or by appointment, call for pricing.
Microcurrent Facial – 60 Minutes $150, *series of 3, $400
Microcurent Treatments – Microcurrent is a non-invasive approach to skin care therapy. Microcurrent is a low level of current that mirrors the body's own natural electrical impulses. As with every living cell in your body, the skin requires an enormous amount of the most vital form of energy that makes life itself possible: Adenosine Triphosphate (ATP). ATP is the center of cellular life, and has everything to do with the way we feel, function and age. Every microcurrent treatment multiplies ATP, increases elastin, collagen and circulation. It firms your skin, improves muscle tone, reduces puffiness, increases cellular activity, tighten pores. the overall result is healthier and younger looking skin no matter what your age is.  Series of 3 recommended for comprehensive results.
Microdermabrasion Facial – 60 Minutes $150, *series of 3, $400