To read our Reviews and Client's Reactions, click here.
Mary is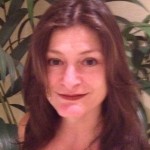 a California State Certified Massage Therapist  since 1996 and a Registered Yoga Teacher.
Mary is Greek American.  Her specialties are Relaxation, Therapeutic, Hot Stone, Maternity Massage, Body Scrubs and Body Wraps.  She enjoys giving clients tips on how to maintain health between massages and helping people who are suffering from insomnia, depression, anxiety and post traumatic stress.
Jen is a Nationally Certified Massage Therapist since 2009.
Jen is Italian American.  She specializes in Therapeutic Massage, Hot Stone, Maternity, Reflexology, Myofascial Release, and Kinesiology. Using bodywork that facilitates deep relaxation, stress reduction, and relief of chronic pain, she works with an intuitive nature to bring the body into harmony & balance.  Jen loves the art of healing.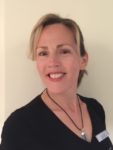 Katie is a State Licensed Massage Therapist since 2014. She has been in the Health and Wellness Industry since 1989 as she is also a Certified Personal Trainer, Certified Nutritional Consultant and a Licensed Holistic Health Practitioner.
Katie is Italian-American. She specializes in Swedish, Sports Massage, Thai Stretching, and Maternity.  Katie enjoys coaching clients to maintain a healthy lifestyle and lives what she teaches.
Julie is a licensed Aesthetician and has been in the medical aesthetic industry since 2007.
Julie is Irish-Italian American and she specializes in anti-aging, acne and peels.  She has a heavenly touch and enjoys helping clients improve their skin, tone and texture and youthfulness with the appropriate products for their skin type and concerns.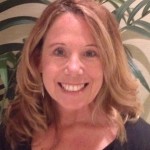 Donna has been a Licensed Esthetician since 2004 and is a Certified Permanent Makeup Artist.
Donna is German-Irish American and she specializes in Eyebrows, Eyeliner, Lips and Esthetic Peels.  She has a passion for esthetics and creating beautiful permanent make-up applications to help us be more beautiful than we already we are!