To schedule an appointment, call or text Mary at (562) 714-0202
We waive the deductible but we do ask you to leave gratuity for your therapist.  Click here if you're a Parker Hannifin Employee.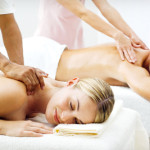 If your company covers massage therapy under your insurance or wellness plan, please submit your company contact information to mary@athenaspa-mv.com and we can look into coverage for you.