*Any promotional offers, discounts, spa credits or Spafinder Gift Cards are not valid for Wedding Preparation Services.
To schedule an appointment, call or text Mary at (562) 714-0202
For information on Bridal Spa Parties, click here.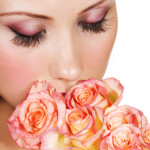 Room Service Makeup and Hair 
Makeup Application 
$75 and up, $125 for the Bride. Strip Lashes in addition to makeup, $20 and up.
Blowouts, Styling and Updos $80 and up (Depending on the style, length and texture of hair).